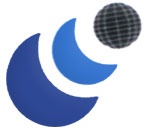 Shaheen AeroTraders
Shaheen Aerotraders, a Project of the Shaheen Foundation, PAF based in Rawalpindi was established in 1988 to undertake import, export, representation, consultancy services and provide Bonded Warehouse Facilities to foreign firms engaged in business related to aviation with Defense Forces.



&nbsp &nbsp &nbsp Vision

To emerge as one of the largest supplier of all types of stores/ services to Government in the Defense, Semi Government and Civil organizations to meet their envisaged needs and provide bonded warehouse facilities to multinational suppliers of defense equipment.

&nbsp &nbsp &nbsp Mission

To grow in the field of Communication, Electronics, Comm Security, IT, Aerospace, Software Development, System Integration, Power & Energy, and Development projects through R & D and Financial Services etc. Discover, acquire, and maintain optimum solutions in these specialized fields are formidable challenges in the technologically evolving world.

&nbsp &nbsp &nbsp Scope

SAT is cognizant of the market needs in the defense sector as well as public and private sectors. We are striving to fill the technology gap with particular emphasis on ground, naval and aerospace defense and equally well in public security and safety through reputed and renowned top-of-line technology importers, manufacturers and service providers.